THE WEDDING TRUMPETER
541-257-7321
Brilliant Classical Trumpet for your Wedding.
Serving brides since 1983.
"The Bright Seraphim" Ceremonial Music of Splendor
Samples:
Track 1: Clarke: "The Prince of Denmark's March"
Track 2: J.S. Bach: "Jesu, Joy of Man's Desiring"
Track 3: Purcell: "Trumpet Aria from "The Indian Queen"
Track 4: Pachelbel: "Canon in D" (Organ Solo)
Track 5: Stanley: "Trumpet Tune in D"
Track 6: Handel: "He shall feed His Flocks" from "The Messiah"
Track 7: Clarke: "Trumpet Minuet"
Track 8: Handel: "Thanks be to Thee" (Organ Solo)
Track 9: Handel: "Let the Bright Seraphim" from "Sampson"
Track 10: Schubert: "Ave Maria"
Track 11: J.S. Bach: "Arioso"
Track 12: Campra: "Rigaudon" (Organ Solo)
Track 13: Handel: "Overture in D" from "The Water Music"
Track 14: J.S. Bach: "Sheep May Safely Graze"
Track 15: Mozart: "Et incarantus est" from Mass in c minor (Soprano Solo)
Track 16: Mendelssohn: "Wedding March" from "A Midsummer Night's Dream"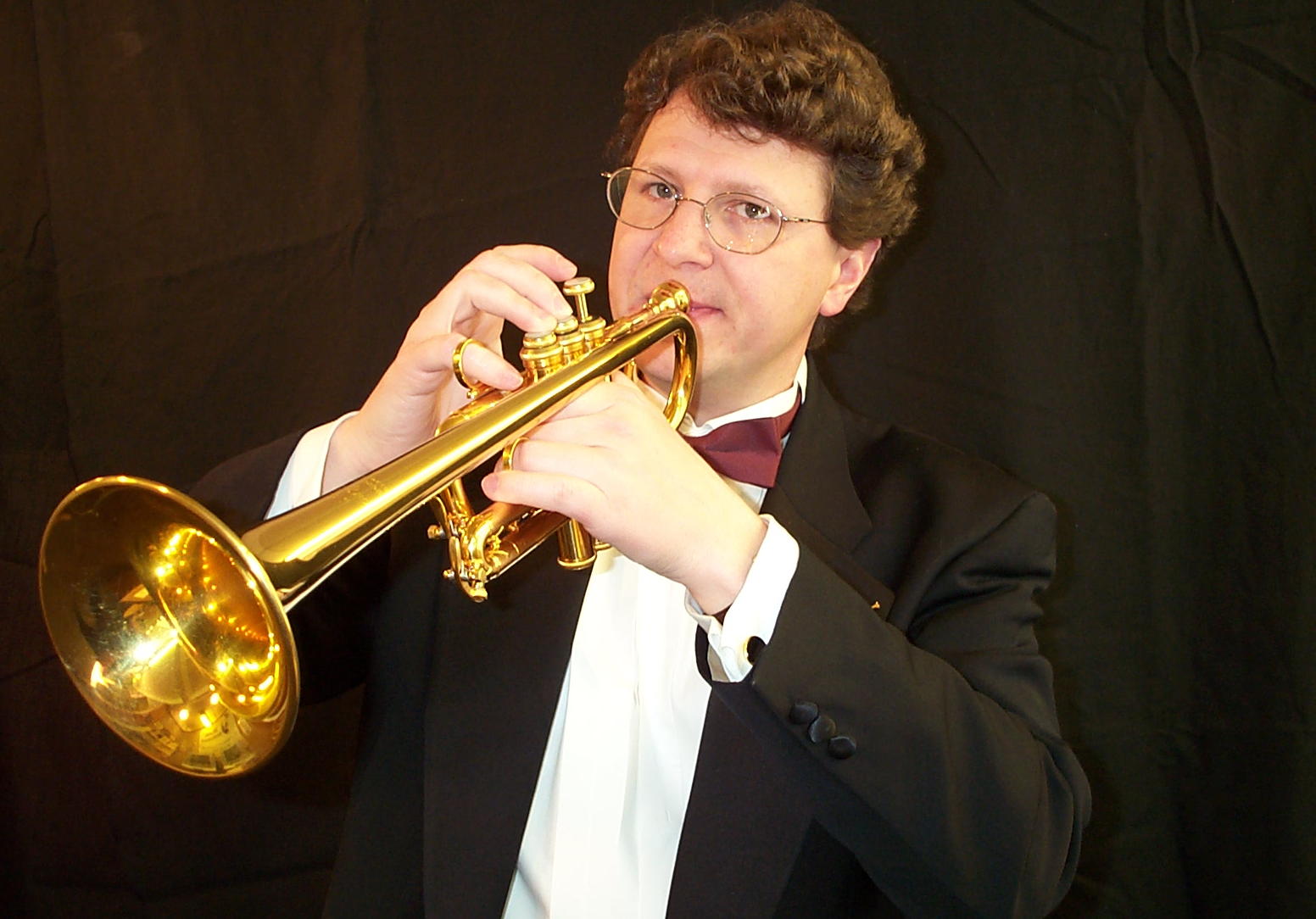 Thanks for Visiting!
Mark Bacon: "The Wedding Trumpeter"
Copyright © 1999-2022 WeddingTrumpeter.com All rights reserved.