THE WEDDING PIANIST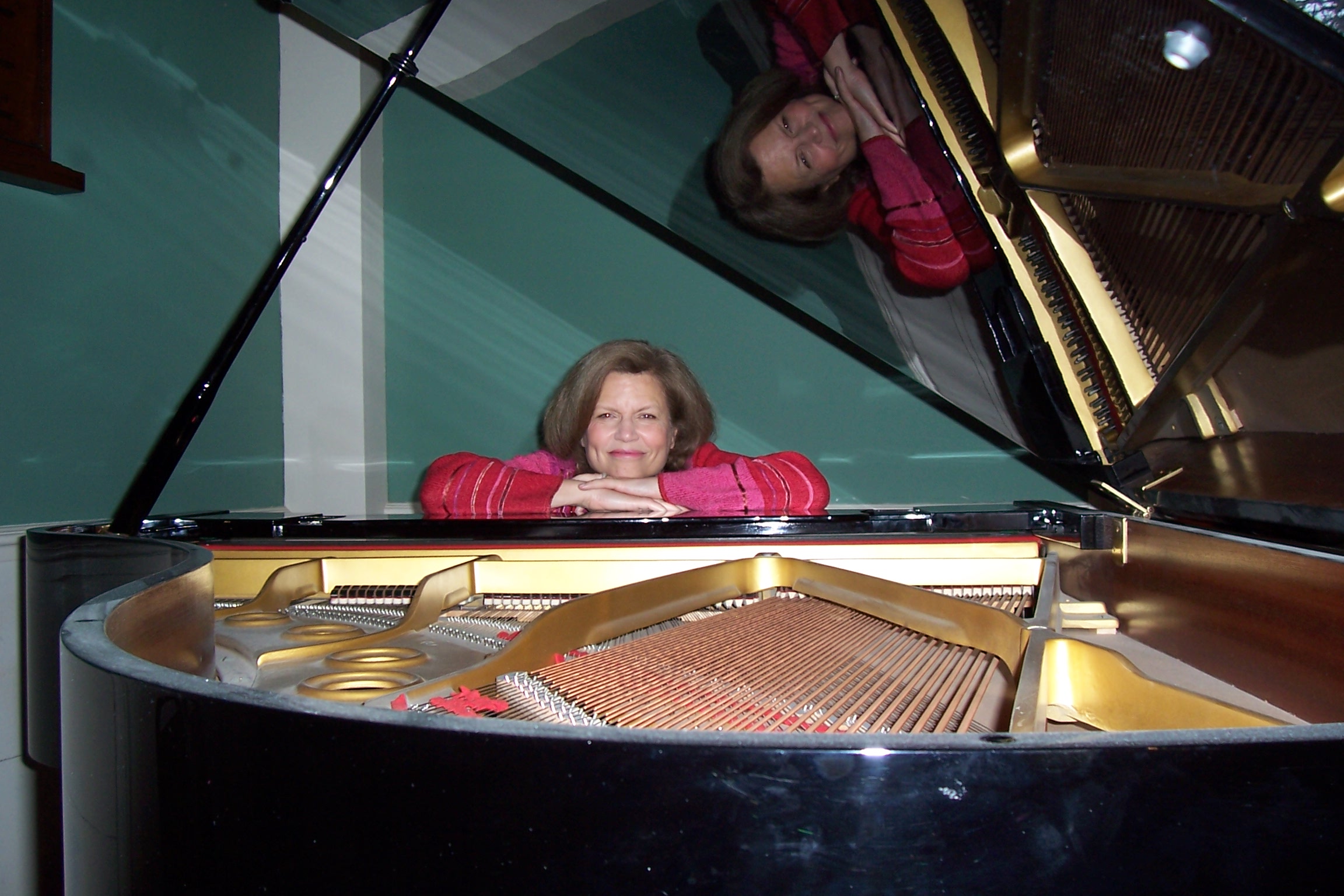 WeddingPianist.com
Barbara Flocco is New England's Wedding Pianist™
(serving Maine, New Hampshire, Vermont, Massachusetts, Connecticut, and Rhode Island.)
Call me direct:
603-770-4704

Gorgeous Classical Piano/Organ for your Wedding.
Serving brides since 1965.


SHARING JOY

Your wedding day is a most special day, and beautiful beginning to your adult life. A day for sharing and celebrating your love and joy with family and friends, as you begin a new family in the world. Celebrating through music is one of the best ways to share that love and joy with others enveloping your entire wedding in an ambiance of splendid sounds and moving melodies. The Wedding Pianist performs gorgeous and ravishing selections to wrap your guests in feelings of warmth, love, and happiness. She adds luster and sparkle to your special day and frames your whole wedding celebration in the splendor of sumptuous tones.

LEGACY

For over two hundred and fifty years, the piano has been used as both a solo and accompanying instrument by most every composer including Mozart, Haydn, Beethoven, Schubert and Brahms. At your wedding you can feature solo piano and also accompany vocalists, flutists, violinists, cellists, harpists, trumpeters and virtually every other major instrument. Barbara is very easy to work with, flexible, supportive and creative, working with professionals and nonprofessionals alike. When she performs at your wedding, everyone will be delighted with her lyrical style and colorful repertoire.

MUSICAL PLANNING
New Hampshire Music Service

Every well planned wedding is as unique and special as the couple getting married. Having Barbara perform for your celebration will make your day sweeter for everyone. The music you choose will be an expression of your taste and have a profound effect on the ambiance you create for your guests. Barbara offers musical consultation and choreography to suit your specific needs and interests. From tender preludes to exuberant postludes, proud processionals and rejoicing recessionals, Barbara's extensive repertoire and vast experience ensures that the music you hear will be a treat and a delight for the ears. Standard selections and special requests are available. Thoughtful planning of your musical selections will transform your ceremony into an extraordinary event, and a highly personal expression of your tastes. Weaving sound and word together with tastefully tailored interludes, pleasing preludes, and impassioned postludes will bring great joy and harmony to your wedding day celebration.
ARTISTIC EXPRESSION

The musical artistry of Barbara Flocco can be sampled on her compact disc: "The Bright Seraphim" Ceremonial Music of Splendor" for Organ, Trumpet and Soprano. Musical selections by Bach, Mozart, Clarke, Handel, Pachelbel, Purcell, Campra, Mendelssohn and Schubert have been beautifully recorded on the Aeolian-Skinner organ at Phillips Exeter Academy. This special recording will guide you through magnificent music, and lend suggestions for creating a beautiful wedding ceremony.

CONTACT INFORMATION

A complimentary consultation is free of charge. I'd be happy to address any questions you have and have price quotes available for my services. For more information, contact Barbara The Wedding Pianist: 603-770-4704
---
© 1999-2022 by Barbara Flocco. All rights reserved.